THE POWER TO CONSERVE
Utili
vista provides the power to realise savings in energy and resource deployment
with a seamless package of innovative hardware and software.
our brands
TECHNOLOGY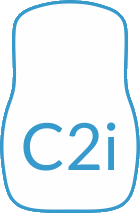 Connect to the invisible
Innovative wireless monitoring technology
engineered for systems invisible to the
Industrial Internet of Things.
SOFTWARE

Dashboards that provide a more intuitive and compelling perspective on energy costs and performance, encompassing energy management
and legionella risk monitoring.

Remote monitoring and control of utility systems
giving engineers the capability to diagnose and
resolve issues without incurring the cost
and inconvenience of a site visit.
contact us
Westfields, Thornton Road, South Kelsey,
Lincolnshire, LN7 6PS
United Kingdom
Registered in England Company Number: 04 957 971 VAT Number: 826 7889 68 © 2017 Utilivista Ltd